The premiere of Irish director Mark O'Connor's third feature film Stalker takes place this Wednesday February 26th at 7pm in Screen 1 of Movies@Dundrum. There will be a Q and A with cast after the film.
The film is an Irish psychological thriller and follows Oliver Nolan, a volatile homeless man, who wanders the streets of Dublin City during the Christmas period. After an unusual encounter with an evangelist, Oliver believes he is sent on a mission from God to clean up society. When he saves a disaffected young boy named Tommy from some local bullies an unlikely friendship is formed. Oliver soon learns that Tommy's mother is a heroin addict and his uncle Rudyard is a local drug dealer, and takes it upon himself to get even with Rudyard and his gang of roguish criminals for taking advantage of his only friend, Tommy.
The film stars John Connors (King of The Travellers), Barry Keoghan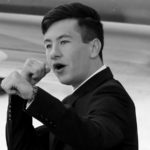 Barry Keoghan is an Irish actor from Summerhill in Dublin, best known for his roles in Dunkirk and The Killing of a Sacred Deer. (Stay, Between the Canals, 71) and Peter Coonan (Love/Hate), with singer-songwriter Damien Dempsey providing music for the film.
Tickets are now available via this link. Stalker opens February 28th in Cineworld Parnell Street and The Galway Eye cinema.
[yframe url='https://www.youtube.com/watch?v=qoIsYYLfHyQ']