Academy-Award-winning director Michael Moore is to attend the IFI for an exclusive Q&A hosted by the Irish Film & Television Academy (IFTA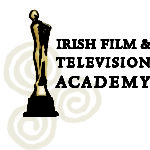 The Irish Film and Television Academy (IFTA) is an all-Ireland organisation with a Membership of 1,240 individuals across 14 Chapters of Discipline.), following a screening of his new feature documentary, Where to Invade Next, on Monday, June 13th. The screening will start at 7pm.
Michael Moore was born in Flint, Michigan. He became an Eagle Scout, attended the seminary for the Catholic priesthood, and at age 18 became the youngest elected official in the country. At 22, he founded The Flint Voice, a nationally recognised alternative newspaper. In 1989, Moore made his first film, the box office record breaking Roger & Me, which gave birth to the modern-day documentary movement. Moore went on to break the documentary box office record two more times with his 2002 Academy Award®-winning film Bowling for Columbine and the Palme d'Or-winning Fahrenheit 9/11. Other notable films include the Oscar-nominated Sicko and Capitalism: A Love Story. Moore won the Emmy Award for his series TV Nation and is one of America's top-selling nonfiction authors, with such books as Stupid White Men and Dude, Where's My Country?. Moore lives in Traverse City, Michigan, where he founded the Traverse City Film Festival and two art house movie palaces, the State Theatre and the Bijou by the Bay. 
In his wryly titled new film, Where to Invade Next, his first since 2009's Capitalism: A Love Story, Michael Moore is in unusually mellow form, though as impassioned as ever, as he travels around Europe cherry-picking those social innovations which he feels could be laid claim to for the betterment of American society. From the Finnish education systems to Norwegian prisons, French school dinners to the treatment received by those bankers responsible for Iceland's financial crisis, it takes something of a romantic perspective, with an unashamed focus on the positive elements of the countries visited – in his own words, he is "picking flowers, not weeds."  
Where to Invade Next opens exclusively at the IFI on Friday, June 10th when there will also be a live satellite Q&A with the director following the 18.30 screening. 
Tickets for all screenings (including the film + Q&A) are available now from the IFI Box Office on 01 679 3477 or online at www.ifi.ie. Tickets for the screening + Q&A on June 13th are €15 (no concessions, free list suspended).
[imdb id="tt4897822″]