The UK's decision to leave the European Union is set to have a major impact on film and television production in Europe, most especially here in Ireland.
In a statement made this morning to Variety, Michael Ryan, the chairman of the Independent Film and Television Alliance in the UK said:
The decision to exit the European Union is a major blow to the U.K. film and TV industry. Producing films and television programs is a very expensive and very risky business and certainty about the rules affecting the business is a must. This decision has just blown up our foundation — as of today, we no longer know how our relationships with co-producers, financiers and distributors will work, whether new taxes will be dropped on our activities in the rest of Europe or how production financing is going to be raised without any input from European funding agencies. The U.K. creative sector has been a strong and vibrant contributor to the economy — this is likely to be devastating for us.
The Irish film and television industry has benefitted from a number of co-production deals with other European nations, most particularly with our nearest neighbours in the UK. The most recent examples of Irish/UK co-productions include both Oscar nominated films from this year Room and Brooklyn, as well as other note-worthy big releases from recent years including Calvary, Sing Street, and Frank.
Earlier this week the Independent newspaper in the UK highlighted the danger to hit fantasy-drama Game of Thrones, which is filmed in Northern Ireland and receives funding from the EU's European Regional Development Fund.
Speaking to IFTN earlier this week the Irish Film Board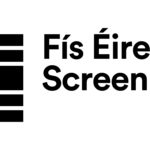 Fís Éireann/Screen Ireland (FÉ/SI) is the national development agency for Irish filmmaking and the Irish film, television and animation industry. CEO James Hickey weighed in on a potential UK exit:
It is difficult to know what the likely impact of Brexit in terms of film and television production in Ireland will be.The UK is one of our biggest co-producing partners across film and television and we would certainly prefer them to remain in the EU. Issues which are likely to directly affect Ireland will be the 'common travel area' and the movement of goods and services between the UK and Ireland.
We now face an uncertain future for the industry, and as the UK now have two years to work on their exit from the EU, it may a while before we know the true impact on our creative and commercial industries.
ScreenDaily have done up a great piece on the potential fallout concerning free movement of crew, film distribution, copyright, and financing with the UK film industry. With our own industry so intrinsically linked to their's this will be worth a look for Irish filmmakers.