The clocks have sprung forward and we can finally embrace spring and those glorious long evenings. To celebrate we've rounded up all the very special screenings and events happening at the Irish Film Institute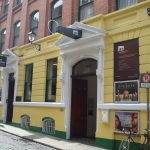 The Irish Film Institute is Ireland's national cultural institution for film. It provides audiences throughout Ireland with access to the finest independent, ... More (IFI) this April!
For the past five years, a highlight of the April calendar has been the IFI's day dedicated to Irish film, IFI Spotlight. This year's edition promises to be one of the most engaging yet, taking a look back at the year in film, but also examining the fascinating and often-overlooked world of experimental film. This year's event will finish with a discussion around one of the most talked-about topics in the arts today, the dramatic shift in the cultural sector following the #Metoo and #TimesUp movements.
It's a terrific month for Irish film at the IFI with some of the finest examples on show throughout the month. Frank Berry's Michael Inside, a devastating look at a young man's experience within the prison system that deservedly won this year's IFTA Best Picture prize, opens on Friday 6th. Renowned documentary filmmaker Ken Wardrop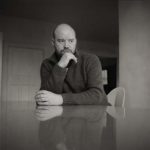 Ken Wardrop is an Irish documentary filmmaker best know for his short Undressing My Mother,a nd features His & Hers, Mom & Me, and Making the Grade., whose film His & Hers was a huge hit back in 2010, returns with the delightfully quirky and uplifting Making the Grade on Friday 13th, while Mark O'Rowe's directorial début The Delinquent Season opens on Friday 27th. Each of these films will have opening night Q&As.
The IFI is also excited to welcome back the East Asia Film Festival Ireland, formerly the Chinese-Language Film Festival Ireland, for another season of screenings from Thursday 5th to Sunday 8th. Opening with Wong Kar-Wai's masterpiece In the Mood for Love, this year's festival will include a focus on the work of cinematographer Mark Lee Ping-Bing. Not only will Mark Lee visit the festival to participate in a masterclass moderated by fellow cinematographer Tim Fleming ISC, but he will also take part in Q&As following the screenings of Springtime in a Small Town, Three Times and Seventy-Seven Days. The festival will also have screenings of two new films from Hang Sang-Soo, On the Beach At Night Alone and Claire's Camera, the latter featuring the legendary Isabelle Huppert.
April's IFI Family screening on Sunday 8th is also presented in association with the East Asia Film Festival Ireland. Monster Hunt 2 is the sequel to the 2015 Chinese box office hit which centres on Wuba, a pudgy, adorable CGI creature, born of human parents, on the run from an evil monster king.
As part of the IFI's ongoing commitment to showing films on celluloid, they will present Paul Thomas Anderson's beautifully constructed, impeccably performed, and now Oscar-winning Phantom Thread on 70mm on Saturday 14th, Sunday 15th and Tuesday 17th. Relationships take dark and unexpected turns in this magnificent study of the shifting power dynamics at place between a trio consisting of couturier Reynolds Woodcock (Daniel Day-Lewis), his sister Cyril (Lesley Manville), and his new model, muse and lover Alma (Vicky Krieps).
On Saturday 7th, there will be a special screening of Robin Campillo's award-winning 120 BPM in association with HIV/AIDS direct action organisation ACT UP Dublin; the film will be followed by a party in a transformed IFI lobby. On Monday 23rd, they will welcome artist and ACT UP Dublin activist Will St Leger to introduce a Bigger Picture screening of Tony Richardson's A Taste of Honey. The film follows Salford teenager Jo (Rita Tushingham) who, having become pregnant following a fling with a sailor, escapes her domineering, alcoholic mother and moves in with a gay friend.
Horror fans can enjoy the work of seminal director James Whale from Friday 27th with the re-release of The Old Dark House in a 4k restoration; House, probably the least known of James Whale's classic horror quartet of the 1930s, was responsible for creating many of the conventions of this particular sub-genre. Coinciding with the release is a double bill feature of Frankenstein (1931) and Bride of Frankenstein (1935) on Saturday 28th which will be introduced by The Irish Times film critic Donald Clarke. These films made Whale's name as an outstanding horror director, a reputation reinforced by The Invisible Man (1933) which screens on Sunday 29th.
Sergio Leone, the godfather of the spaghetti western, rose to international fame with the release of A Fistful of Dollars in 1964. With Fistful now restored in 4k, Leone's genre-defining trilogy returns to the big screen in April on three consecutive Sundays. Starting on the 15th, Fistful sees Eastwood's iconic 'Man with No Name' arrive as a stranger in the town of San Miguel, where the Rojo and Baxter families vie for control. On Sunday 22nd, For a Few Dollars More brings Eastwood back as Manco, in pursuit of the psychotic Indio, while, on Sunday 29th, the final entry in the Dollars Trilogy, The Good the Bad and the Ugly once again reunites Eastwood with Leone in this magnificent and enduring epic.
Once described by the News of the World as rockers that "make the Sex Pistols look like choirboys", The Slits are the subject of William E. Badgley's documentary Here to be Heard that will screen on Saturday 28th. Emerging in the immediate aftermath of punk, The Slits, along with artists such as The Raincoats and Siouxsie Sioux, were part of a generation of women musicians inspired by the energy and DIY ethos of punk to form their own bands.
April's Irish Focus presentation is Animal Kingdom, a new film from experimental filmmaker Dean Kavanagh concerning a character that happens upon a group undergoing bestial metamorphosis. This screening will be followed by a Q&A with Kavanagh on Wednesday 25th.
The IFI will once again team up with One City One Book to present a From the Vaults screening of Willard Van Dyke's The Tear and the Smile on Tuesday 24th. Novelist Elizabeth Bowen is credited with writing this controversial US TV documentary which introduced audiences to contemporary Ireland. It featured an array of leading political and literary figures and sometimes harsh scenes of rural and urban hardship. This screening will be introduced by Elizabeth Bowen's biographer, Dr Eibhear Walshe of University College Cork.
Finally, a busy calendar of regular strands returns including Wild Strawberries, IFI Film Club, Feast Your Eyes, Archive at Lunchtime, and Mystery Matinee; new releases for the month include 120 BPM and Wonderstruck (Friday 6th), Custody (Friday 13th) and Let the Sunshine In (Friday 20th), while there are also exclusive runs of Valeska Grisebach's Western (Friday 13th), Kathleen Hepburn's Never Steady, Never Still and Mouly Surya's Marlina The Murderer In Four Acts (Friday 20th), and John Trengove's The Wound (Friday 27th).
Tickets for all the special events are on sale now from the IFI Box Office on (01) 6793477 and from www.ifi.ie.