The Awards Ceremony for the third edition of the Dub Web Fest 2017 took place last Sunday 26th November at the intimate and plush screening room of the Generator in Smithfield. Comedian Lisa Casey warmed up the audience which included web series and short filmmakers from Ireland, the UK, USA, Holland and Australia and film and web fanatics who had attended the many events over the course of the weekend. A number of award-winners were in the audience to accept their awards and those who couldn't make it sent their acceptance speech by video which were broadcast on the night.
The Green Curtain Award for Best Series went to I Gotta Be Me, a comic documentary written by Stephen Bloomer and Phaldut Sharma and starring Sharma ( Eastenders, Gravity, Children of Men) as Paul Shah, a Sammy Davies Junior impersonator who travels to Cyprus to join a Rat Pack tribute band. Sharma also won the award for Best Actor in a Comedy and both himself and Stephen Bloomer were in Dublin this weekend to accept their awards .
Best Comedy Series was awarded to Rebecca Jade Hammond and Alex Brammer for Midnight Miracle, a web series shot from the perspective of a laptop, which follows the rise and fall of accidental viral blogger Lissa. Editor and cinematographer Christopher Rithin picked up the award.
Dub Web Fest is supported by the French Embassy in Ireland and every year a selection of French Web Series are showcased as part of the French Touch screening. This year the French Ambassador to Ireland, Stéphane Crouzat attended the screening. The winner of Best French Series was Dragon Race a Studio Plus production which had its World Premiere at the festival.It is a thrilling series about a group of people who wake up together in a prison in South Korea and soon they discover that to save their lives they must take part in a virtual race on an online illegal gambling site.
The winner of the Best Directing Award was Harry Sherriff, for his web series Early Days, a six episode series about two struggling actors Harry and Jim. A writer/director based in Manchester, Harry made twelve short films in twelve months in 2016. His work regularly screens at short film nights around the North West and his films have been selected two years running for the prestigious Liverpool Film Night at FACT Cinema. His film Hits like a Girl , funded through Creative England's iShorts scheme premiered at Aesthetica Film Festival and has recently been broadcast on German Television. He is currently developing his debut feature film with Red Union Films. Early Days also won the Dub Web Fest Spirit of the Festival , which is awarded to a piece of work which sums up the essence of what Dub Web Fest is all about. The playlist of all episodes is available here and are well worth the watch.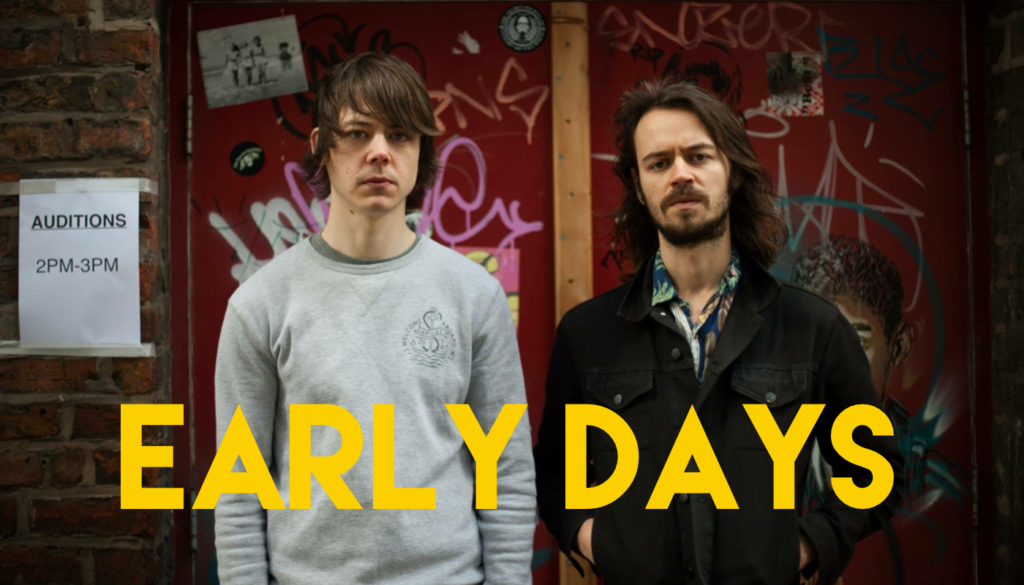 Best Irish Short was awarded to Natasha Waugh for her film Terminal a poignant piece which shines a light on women's reproductive rights in Ireland and the repeal of the 8th amendment. Mocking Bird (UK) directed by Rebecca Graham, won Best Student Short and Best International Short was awarded to writer/director Marjin Winkler for #Tagged (Holland), a dark and arresting short about the intimacy and destructive power of social media as told from the point of view of a smart phone.
Other winners included a Best Actress in a Comedy award for New York actress and writer of Tinder is the Night Mischa Calvert, Best Animation went to This is Desmondo Ray (Australia) by Steve Baker and Best Documentary was awarded to The Sandmine a German web documentary by Katalin Ambrus, Nina Mair, Matthias Neumann.
 The Dub Web Fest awarded filmmakers twenty five categories this year and the full list of winners will be published on
www.dublinwebfest.com
This year Dub Web Fest was supported by The French Embassy in Ireland, Dublin City Council and Dublin.ie