Following the world premiere of Lenny Abrahamson's Frank at the Sundance Film Festival, Element Pictures
Element Pictures is run by Ed Guiney and Andrew Lowe, with offices in Dublin and London, working across production, distribution, and exhibition. Element Pictu... More has announced a first look deal which covers film and television projects for the film maker to write, direct and produce.
Abrahamson's productions with Element include his acclaimed feature films Adam & Paul (produced with Speers Film), Garage and What Richard Did and the award winning TV series Prosperity.
Frank,  is their latest collaboration and stars Domhnall Gleeson, Maggie Gyllenhaal, Scoot McNairy and Michael Fassbender in an offbeat comedy about a wannabe musician who finds himself out of his depth when he joins a maverick rock band led by the enigmatic Frank – a musical genius who hides himself inside a large fake head. Frank is an Element Pictures/Runaway Fridge production for Film4, BFI, Protagonist Pictures and the Irish Film Board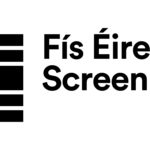 Fís Éireann/Screen Ireland (FÉ/SI) is the national development agency for Irish filmmaking and the Irish film, television and animation industry..
The upcoming Abrahamson/Element slate features a number of film and television projects including Room, based on the bestselling novel by Emma Donoghue.
Ed Guiney said [quote]Andrew (Lowe, co-director of Element Pictures) and I feel very lucky indeed to be working with Lenny, a truly unique, once in a lifetime film making talent whose international reputation is growing rapidly. Our friendship goes back almost 30 years to when we started making films together in college. We now want to formalise what has been a very successful relationship with Element over the last decade and support Lenny in his intention to make ever more impactful and high profile film and television projects. We will do this by allowing him to develop his ambition both as a film maker of his own films as well as a creative collaborator with other talent, a role at which he also excels. We expect this partnership to be a very productive and vibrant source of distinctive and successful new projects for the international marketplace over the coming years.[/quote]
Lenny Abrahamson said, [quote]Making films with Ed is the most natural thing in the world for me. We work so well together, with a trust, an ease and a creative understanding that has deepened over the years.  I am keenly aware of how unusual a relationship like ours is in the film industry and this deal underscores our intention to preserve and develop it. In Element Pictures, Ed and Andrew have built a company with an international reputation for producing excellent work. I'm proud to make it my home as a film maker and very very excited at the prospect of the work we will produce together.[/quote]