Scannain sent our intrepid reporter Mary Martina Wogan to the Irish premiere of Dunkirk in Dublin's Light House Cinema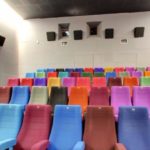 Light House Cinema is a specialist independent cinema in Smithfield, Dublin. Their eclectic schedule includes feature films, shorts, classics, foreign language ... More,  which took place last Sunday night with the film's stars Cillian Murphy and Barry Keoghan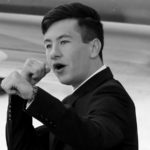 Barry Keoghan is an Irish actor from Summerhill in Dublin, best known for his roles in Dunkirk and The Killing of a Sacred Deer. in attendance.
As we waited in eager anticipation for the guys to arrive, Handsome Devil star Fionn O'Shea, who was one of the first to arrive, made his way down the pristine red carpet into the cinema.
He was followed by star Jack Reynor and his fiancée, Irish model and actress Madeline Mulqueen.
Jack stopped to talk for a moment or two, before Cillian Murphy walked in, dressed in a blue suit and sporting his "Thomas Shelby" haircut from Peaky Blinders Season 4, which has just finished filming.
Dunkirk is his fifth film with director Christopher Nolan. He says, "It was a great privilege to work with him again. I trust him and I hope he trusts me."
Cillian is impressive with accents, apparently, Sienna Miller wanted him to help her with the Irish accent in the gangster movie, Live by Night, but he was busy. So, what is his secret?
"You just do it, learn it."
"Do you ever get mixed up, for instance in Dunkirk you're speaking with a Southern English accent and in Peaky Blinders it's a Brummie accent.
"Not at all" he replies.
And on to the subject of soldiers. Thomas Shelby from Peaky Blinders is an ex WW1 soldier, still suffering from some form of PTSD, Josef Gabcik, who Cillian played in Anthropoid is a soldier, and his character in Dunkirk is a soldier…
"Why does he play a lot of soldiers?"
"Do I?"
"Yes."
"I hadn't noticed, he replies. "It's not something I've really thought about, honestly."
Barry Keoghan, in attendance with girlfriend Shona Guerin, says working with Christopher Nolan was "Magic." "He's a visionary director."
His character in Dunkirk is trapped in a situation, similar to his role in Yann Demange's Northern Irish-set '71. "It's that naivety, isn't it?" he says. "They're naive characters stuck in a situation."
---
To hear more from the lads check out Niall's interviews below: