To coincide with World Suicide Prevention Day today, September 10th, Wildcard Distribution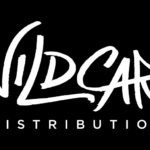 Wildcard Distribution is an Irish film distributor established in early 2013 specialising in new and fresh approaches to distribution. has released a short film taken from the forthcoming I Used to Live Here DVD, which features an interview with clinical psychologist and Founding Director of Headstrong, Dr Tony Bates, the author of the Irish Times articles that inspired the feature film.  In the short film he discusses the issue of youth suicide and offers advice to a person in crisis.
I Used To Live Here, which is out on VoD and DVD this month, is the award winning feature film directed by Frank Berry which was made in collaboration with members of the community of Killinarden, Tallaght and researched with the assistance of Headstrong, the National Centre for Youth Mental Health.  It follows Amy Keane (Jordanne Jones), a 13-year-old trying to cope with the death of her mother and the reappearance of her father's ex-girlfriend, who experiences the temptation of suicide after witnessing the outpouring of love for a local suicide victim. The film takes a fictional look at how the idea of suicide can spread in communities, particularly among young people.
[quote title="Dr Tony Bates – Headstrong, Founding Director"]"When Frank first came to Headstrong with the concept of this film to ask for our input, I recognised that he was perhaps one of the few people I'd ever met who could gain the trust and respect he would need to make this work. For the film he listened to young people and began to understand what really matters, and what really hurts them. He crafted a narrative that gave them a voice as much as it spoke for them. As an organisation, we at Headstrong work closely with young people and local communities, it's key to what we do in supporting young people with their mental health through our Jigsaw services. If we want to understand the challenges that young people face, and truly help them, then one of the first things we have to do is, like Frank, listen.[/quote]
[quote title="Frank Berry"]I'd like to once again thank Wildcard Distribution for their continued support in bringing I Used to Live Here to audiences. I would also like to thank Dr Tony Bates for his inspiration, and for participating in this interview which offers a lovely companion piece to the film.[/quote]
Featuring performances from a mostly non-professional cast including Jones, Dafhyd Flynn, James Kelly and Ross Geraghty and filmed on the streets of Killinarden, the film received three IFTA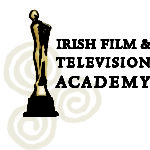 The Irish Film and Television Academy (IFTA) is an all-Ireland organisation with a Membership of 1,240 individuals across 14 Chapters of Discipline. nominations in the Best Film, Best Script and Best Actress (Jordanne Jones) categories earlier this year.
I Used To Live Here will be available to download on various platforms from 21st September and will be available to purchase on DVD from 25th September.  It is currently available for pre-purchase on the Wildcard Distribution website and on download via iTunes, Amazon and Google Play.