The prestigious Sundance Film Festival kicks off tomorrow in Park City, Utah, and four Irish Film Board-supported projects will be screening. The fims are: Lenny Abrahamson's Frank; John Michael McDonagh's Calvary;Young Ones, directed by Jake Paltrow, the VFX for which were created in Ireland by Windmill Lane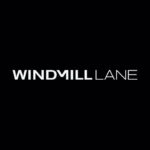 Windmill Lane is world renowned for its recording studio, music video production & commercials, VFX work and audio for Film, TV and Animation.; and the documentary The Last Days of Peter Bergmann, directed by Ciaran Cassidy.
If you're lucky enough to be attending the festival here are the screening times for the four films. The full programme and more details are available on the official website.

FRANK
Friday, January 17, 9:45pm (premiere)
Eccles, Park City
Saturday, January 18, 9:00am
Eccles, Park City
Saturday, January 18, 9:00pm
Sundance Resort, Provo
Sunday, January 19, 6:30pm
Rose Wagner, Salt Lake City
Tuesday, January 21, 6:30pm
Ogden, Ogden
Saturday, January 25, 12:15pm
Eccles, Park City
CALVARY
Sunday, January 19, 6:30pm
Eccles, Park City
Monday, January 20, 8:30am
Library, Park City
Thursday, January 23, 3:00pm
Sundance Resort, Provo
Friday, January 24, 6:30pm
Rose Wagner, Salt Lake City
Saturday, January 25, 6:30pm
Ogden, Ogden
THE LAST DAYS OF PETER BERGMANN
Saturday, January 18, 9:30 pm
Redstone Cinema 1, Park City
Tuesday, January 21, 9:00 am
Temple Theatre, Park City
Wednesday, January 22, 5:30 pm
Prospector Square Theatre, Park City
Thursday, January 23, 4:00 pm
Holiday Village Cinema 4, Park City
Saturday, January 25, 6:45 pm
Broadway Centre Cinema 3, Salt Lake City
YOUNG ONES
Saturday, January 18, 9:45 pm
Eccles Theatre, Park City
Sunday, January 19, 9:00 am
Eccles Theatre, Park City
Sunday, January 19, 9:30 pm
Rose Wagner Performing Arts Center, Salt Lake City
Monday, January 20, 4:30 pm
Redstone Cinema 7, Park City
Saturday, January 25, 11:59 pm
Library Center Theatre, Park City