A24 Films, the US distributor for Lenny Abrahamson's Room, has released the first trailer and poster for the Irish director's new film.
Emma O'Donoghue is adapting the story from her own best-selling novel, which is told from the perspective of a five-year-old boy, Jack, who is being held captive in a small room along with his mother. To him the room is his world, but his mother knows different having been held there for 7 years.
The film stars Brie Larson (Short Term 12, The Spectacular Now), Jacob Tremblay (The Smurfs 2, Somnia), Joan Allen (The Bourne Supremacy, Nixon) and William H. Macy (Shameless, Magnolia). Also joining the cast are Sean Bridgers (Rectify), Tom McCamus (The Samaritan) and Megan Park (What If).
Room is an Element Pictures and No Trace Camping production, in association with Telefilm Canada, Film4, and the Irish Film Board.
The film will have its Canadian premiere at the Toronto International Film Festival, before a US release on October 16th. With this date and TIFF appearance A24 have high hopes of Oscar nominations. Room will be released in Ireland by Element Pictures Distribution, with the date yet to be announced.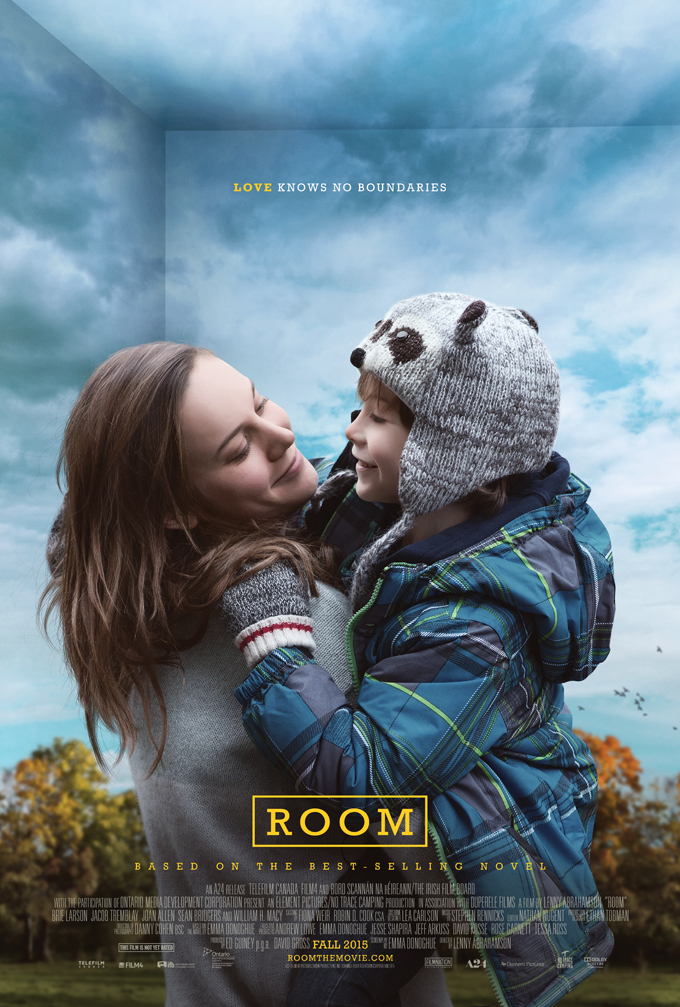 To five-year-old-Jack, Room is the world. It's where he was born, and where he and his Ma eat and sleep and play and learn. But to Ma, it's the prison where she's been held for seven long years, since Old Nick abducted her when she was nineteen. Through her fierce love for her son, Ma has created a life for him in that eleven- by-eleven-foot space. But Jack's curiosity is building alongside her own desperation—and she knows that Room cannot contain either indefinitely.

Room is a celebration of resilience and a powerful story of a mother and son whose love enables them to survive the impossible.