The Minister for Arts, Heritage and the Gaeltacht Heather Humphreys was welcomed by the Irish Film and Television Academy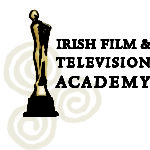 The Irish Film and Television Academy (IFTA) is an all-Ireland organisation with a Membership of 1,240 individuals across 14 Chapters of Discipline. CEO Áine Moriarty at an Industry Breakfast on Thursday, October 30th, giving members of the sector the opportunity to meet with the Minister for the first time.
The Irish Academy, which has 100 Members across 14 chapters of discipline, is one of the co-founders of the Film Academies Network of Europe. Similar to the other academies, its role is to nurture, support, and encourage Irish talent and creativity through its regular 'Learning Programme of events' and to showcase and reward excellence in the industry. Moriarty said, "as an Academy we're delighted to be working closely with great Irish industry organisations, including the Department of Arts, the Irish Film Board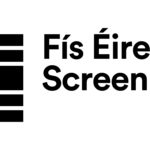 Fís Éireann/Screen Ireland (FÉ/SI) is the national development agency for Irish filmmaking and the Irish film, television and animation industry., representative bodies, broadcasters, agencies and guilds, who all have a common interest in working together to grow and build Ireland's home industry".
The Minister acknowledged the fine work achieved by the industry over the past few years, stating that it is "abundantly clear than the Irish film and television community is more than capable of delivering world-class entertainment and that Ireland has a fantastic reservoir of creative talent and expertise." She went on to say that "I am pleased to be the first Minister in some time now to be able to protect the budget rather than face further cuts."
Guests at the informal breakfast included Minister Heather Humphreys, Áine Moriarty (CEO IFTA), James Hickey (CEO Irish Film Board), Bill O'Herlihy (RTÉ Broadcaster and Chair Irish Film Board), Michael O'Keeffe (CEO Broadcasting Authority of Ireland), Fionnula Flanagan (actress), producers James Flynn and David Collins and Stuart Switzer, directors Ian Power (The Guarantee), Dearbhla Walsh (Emmy & IFTA winner), Neasa Hardiman (BAFTA winner), and technical and craft Chapter reps including Seamus Deasy, Tim Morris, Tom Conroy, Emer Reynolds and Derek Gleeson; and representatives of Screen Producers Ireland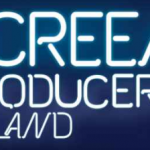 Screen Producers Ireland (SPI) is a members organisation that promotes the growth and sustainability of the Irish audiovisual production sector. , the National Film School, the Irish Film Institute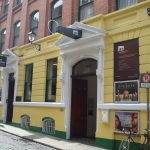 The Irish Film Institute is Ireland's national cultural institution for film. It provides audiences throughout Ireland with access to the finest independent, ... More, Actors Equity, Ardmore Studios, Ashford Studios, Screen Training Ireland
Screen Skills Ireland is the national training and development resource specifically created for Ireland's film and television industry., and the Broadcasters including Mary Curtis (Head of Channel, UTV), JD Buckley (CEO Sky Ireland), along with representatives of the Irish animation sector including the Oscar nominated studio Brown Bag.