As part of their excellent Stranger than Fiction documentary film festival, the Irish Film Institute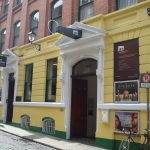 The Irish Film Institute is Ireland's national cultural institution for film. It provides audiences throughout Ireland with access to the finest independent, ... More will showcase some of  the finest original international and Irish documentary films. They also seek to provide a platform for Irish filmmakers to show their work, the festival aims to foster creative collaboration between Irish and international producers and programmers, and bring filmmakers and audiences closer together.
To this end, and supported by the Bord Scannán na hÉireann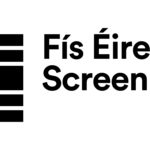 Fís Éireann/Screen Ireland (FÉ/SI) is the national development agency for Irish filmmaking and the Irish film, television and animation industry./Irish Film Board, the IFI will host a day of seminars, masterclasses and panels for documentary producers and directors on September 26th. It will give participants the opportunity to network with major festival programmers, sales agents and commissioning editors with a focus on developing the ability to operate in the international marketplace.
11.00 – Funding & Selling Your Documentary
This session will be an extended discussion that focuses on the money side of factual filmmaking as well as the creative, envisaged as a broad discussion focussing on getting documentaries made and seen. With contributions from significant funders, including Kate Townsend (BBC Storyville), Siobhan Mulholland (Sky), James Hickey (Irish Film Board), Niamh O'Connor (RTÉ) and Kimberley Warner (Film Agency for Wales), an interactive debate will touch on the kind of projects that are attracting funding, how best to approach funders with projects and how to bring different funding bodies together to create a successful co-production. The session will then look at what you should do when you're finished your film, bringing the expertise of Audrey Sheils (Element Distribution), Ben Kempas (Scottish Documentary Institute) and Anna Bartoskova (Google) into the discussion. They will talk about building audiences and alternative options for film distribution.
14.30 – Meet The Filmmakers
In this session, audience members will get a chance to meet filmmakers who all have new work featured at IFI Stranger than Fiction and who are all prominent on the front line of feature-documentary. They will talk about the experience of taking their projects from the development stage, through production and beyond. The panel will feature award-winning director Kim Longinotto (Divorce Iranian Style, Love is All), Andre Singer (producer of The Act of Killing and Into the Abyss and director of Night Will Fall), Sinead O'Brien, whose Blood Fruit won best documentary at Galway Film Fleadh, and Ciarin Scott, maker of In a House That Ceased to Be, which will have its World Premiere at this year's festival. Showing clips and discussing case studies from their work, these filmmakers will give the inside track on how best to approach the form.
Tickets for this event are FREE but ticketed. Places are limited. Contact Sharon Corrigan (scorrigan@irishfilm.ie or call 01 679 5744) to reserve a place.