Screen Producers Ireland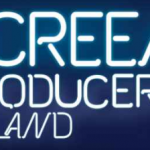 Screen Producers Ireland (SPI) is a members organisation that promotes the growth and sustainability of the Irish audiovisual production sector.  (SPI) welcomed the commitment in the Programme for a Partnership Government to "work to progressively increase funding to the arts, including the Arts Council and the Irish Film Board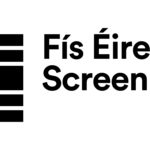 Fís Éireann/Screen Ireland (FÉ/SI) is the national development agency for Irish filmmaking and the Irish film, television and animation industry., as the economy continues to improve".
The organisation called on government to build on this positive commitment to the audiovisual sector with a pledge to address other pertinent issues including the high evasion levels of the Television Licence Fee.
Barbara Galavan, SPI CEO, commented:
An increase in funding to the Irish Film Board will have a very positive effect on the sector and will help Irish producers to compete on a more level playing field. Indigenous productions, which are supported by the IFB, help to nurture local creative talent and provide high value employment. They also play an important role in preserving Ireland's rich cultural heritage and in attracting tourism. We estimate that restoring the IFB Oireachtas grant to €20m per annum would generate approximately €84m in production activity.

While we were pleased with this commitment to work towards increasing the funding to the IFB we are also disappointed that the programme does not commit to addressing the high evasion levels of the TV Licence Fee and believe the reform of this charge is essential to protect our public broadcasting service. Strong Public Service Broadcasting is vital to the strength and stability of the indigenous production sector and SPI urges Government to deal with this important issue as a matter of urgency.
SPI is calling on government to follow through on this commitment to increase IFB funding in Budget 2017 and to implement reform of the Television Licence Fee as a matter of urgency.
Screen Producers Ireland is the national representative organisation of independent film, television and animation production companies. SPI promotes the growth and sustainability of a working environment conducive to a strong independent production sector for its 130 members and the industry as a whole. For more information on SPI visit their website.