The Celtic Media Festival has today (Wednesday 7th March) revealed the nominees for the prestigious Torc Awards for Excellence. The winners are set to be revealed at the 39th Festival this 2-4 May in Llanelli.
Nominees from across the U.K., Ireland and Europe will compete across 23 award categories, including arts, comedy, current affairs, drama, factual, sport, radio, and more. Entries for the 2018 Awards surpassed the 500 mark, with the festival consistently attracting submissions from across the range of Celtic nations and regions. 10 separate juries undertook 16 meetings over 250 hours of listening and viewing to produce a shortlist of the very best in Celtic productions in the past year.
Single Documentary, the most entered category at every Celtic Media Festival, had over 70 entries this year with 13 nominations covering a multitude of subjects. Richard and Jaco: Life with Autism (BBC One) is an intimate story telling the personal tale of Waterloo Road actor Richard Mylan's and his 11 year old son Jaco and what it is like to live with autism from both a child and the family's perspective. Wave Goodbye To Dinosaurs (BBC Northern Ireland) is the extraordinary story of the Northern Ireland Women's Coalition, a cross-community party formed in 1996 by local working and middle class women. The women ran a door-to-door campaign to win two seats at the historic peace talks, which culminated in the Good Friday Agreement.
In Sports Documentary, hot off the heels of their Scottish BAFTA win and continuing their celebration of the 50th anniversary of Celtic winning the European Cup, Glasgow 1967: The Lisbon Lions are nominated for their tale of Celtics extraordinary and enduring accomplishment.
In Drama Series, critically acclaimed An Klondike (TG4), is the first Western to be made in Ireland and tells the story of the Connolly Brothers;  three Irish emigrants who travel from Montana to the Yukon during the Klondike gold rush of the 1890's in the hope of striking it rich. An Klondike will go up against crime drama  Bang (S4C), dark comic drama Can't Cope Won't Cope (RTÉ)  and Dalia, a modista (TVG), Fin ar Bed (France Télévisions) and The Replacement (BBC One).
We are delighted to announce our nominees on Facebook Live for the first time in Celtic Media Festival's History. The quality of the nominees truly shows the quality of the programmes being made in the Celtic nations and regions. The juries had a very hard job in deciding which of the outstanding entries to shortlist and we feel that this is an extremely strong nominee list. We look forward to welcoming nominees and delegates to Llanelli in May.
Catriona Logan – Festival Director
Full details of the festival programme will be announced shortly. For delegate registration, visit www.celticmediafestival.co.uk
NOMINEES
ANIMATION
Title – Broadcaster / Production Company – Country
An Béal Bocht – TG4 / Raw Nerve Production & Defacto films – IRELAND
Looper – Farfisa Song (int. Mustard & Ketchup) – Youtube / Animation Garden – SCOTLAND
People – Aesthetica Film Festival / Viviane Peoc'h – WALES
ARTS
Cornwall's Native Poet Charles Causley – BBC Four / Boatshed Films Ltd – CORNWALL
Frank Lloyd Wright: The Man Who Built America – BBC Four / Wildflame Productions LTD – WALES
Song of Granite – Marcie Films – IRELAND
Stop All the Clocks: WH Auden in an Age of Anxiety – BBC Two / Hopscotch Films – SCOTLAND
CHILDREN'S PROGRAMME
Deian a Loli a'r Bwci Bo – S4C / Cwmni Da – WALES
Pablo – RTÉ / Cbeebies / Paper Owl Films – IRELAND
The Dog Ate My Homework – CBBC / BBC Scotland Children's – SCOTLAND
COMEDY
El Fin de la Comedia – Comedy Central España / Viacom International Media Networks España SLU – GALICIA
Still Game: Down and Out – BBC One / BBC Studios & Effingee & BBC Scotland & Comedy Unit – SCOTLAND
The Blame Game – BBC Northern Ireland / Moondog – IRELAND
The Corpse Series – State Of Flow – WALES
CURRENT AFFAIRS
BBC Scotland Investigates: Football Abuse: The Ugly Side of the Beautiful Game – BBC Scotland – SCOTLAND
Eòrpa: Ukraine Paralympics Special – BBC ALBA – SCOTLAND
Parents Who Catch Paedophiles – BBC Wales – WALES
RTÉ Investigates – Living on the List – RTÉ / RTÉ Investigates – IRELAND
DRAMA SERIES
An Klondike – TG4 / Abú Media – IRELAND
Bang – S4C / Joio – WALES
Can't Cope Won't Cope – RTÉ / Deadpan Pictures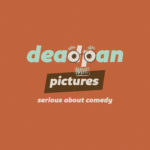 Deadpan Pictures is an award-winning Irish boutique production company specialising in TV and feature film comedy drama. – IRELAND
Dalia, a modista – TVG / CTV Producciones Audiovisuales – GALICIA
Fin ar Bed – France Télévisions / France 3 Bretagne TITA PRODUCTIONS – BRITTANY
The Replacement – BBC One / Left Bank Pictures (TV) Ltd – SCOTLAND
ENTERTAINMENT
Côr Cymru 2017 – Corau Ieuenctid – S4C / Rondo Media – WALES
Seirm – BBC ALBA / Bees Nees Media – SCOTLAND
The Tommy Tiernan Show – RTÉ / Power Pictures Ltd – IRELAND
Y Salon – S4C / Boom Cymru – WALES
FACTUAL ENTERTAINMENT
Antiques Road Trip – BBC One / STV Productions – SCOTLAND
Celtic Dance – TVG / Casa de Tolos – GALICIA
Hen Blant Bach – S4C / Darlun – WALES
Only Men Aloud yn Bollywood – S4C / Boom Cymru TV Cyf – WALES
Port – BBC ALBA / Bees Nees Media – SCOTLAND
Then Comes Marriage – RTÉ / Independent Pictures – IRELAND
FACTUAL SERIES
Éire Fhiáin – An Cósta Thiar – TG4 / Crossing the Line Productions – IRELAND
Rod Trip : Kristen Nikolaz – France 3 Bretagne – BRITTANY
Scotland's Model Teenager – BBC One / Solus Productions Ltd – SCOTLAND
Scotstar – Teasairginn Èiginneach – BBC ALBA / Bees Nees Media – SCOTLAND
The Greatest Gift – BBC Cymru Wales / BBC Studios Unscripted Productions – WALES
Valley Cops – BBC One Wales / Minnow Films Ltd – WALES
Wythnos Iechyd Meddwl: Colli Dad, Siarad am Hynna – S4C / BBC Cymru Wales – WALES
HISTORY
Gàidhlig Obar Dheathain – BBC ALBA / Midas Media – SCOTLAND
Hedd Wyn – The Lost War Poet – BBC Cymru Wales / Cwmni Da – WALES
Murdair Mhám Trasna – TG4 / ROSG – IRELAND
The Richest Scot in the Empire – BBC Scotland / Caledonia TV – SCOTLAND
SHORT DRAMA (up to 30 mins)
Gridlock – RTÉ / Fail Safe Films – IRELAND
Leave to Remain – RTÉ / Treasure Entertainment – IRELAND
Penelope – BBC Wales / It's My Shout Productions LTD – WALES
The Inescapable Arrival of Lazlo Petushki – EIFF / Hidden Tiger Productions & Outland Productions – SCOTLAND
SINGLE DOCUMENTARY
Ar gouel 'zo mat, ar stourm 'zo tad – France 3 Bretagne – BRITTANY
Ar paotr houarn – France 3 Bretagne – BRITTANY
Beti and David: Lost for Words – BBC Cymru Wales / Silin – WALES
Botoù-koad dre-dan – France 3 Bretagne / Kalanna Production – BRITTANY
Ghost Town – St. Ives Arts Club / On The Beach Productions – CORNWALL
Last Fisherman – We Are Ronin – CORNWALL
MND and 22 Year Old Me – BBC Scotland / BBC Studios – SCOTLAND
Open the Border – France 3 Bretagne / Gwengolo Filmoù – BRITTANY
Richard and Jaco: Life with Autism – BBC One / ie ie productions – WALES
Schizophrenia: The Voices In My Head – RTÉ / Frontline Films – IRELAND
The Crossing – RTÉ – IRELAND
The Horse Whisperer of Bodmin Moor – Horse and Country TV / Mister Shark Ltd. – CORNWALL
Wave Goodbye To Dinosaurs – BBC Northern Ireland / Fine Point Films – IRELAND
SINGLE DRAMA (over 30 mins)
Albi a Noa Yn Achub Yr Iwnifyrs – S4C / Boom Cymru – WALES
Ar mor atav – Tébéo, TébéSud TVR / Kalanna Production – BRITTANY
Handsome Devil – Treasure Entertainment – IRELAND
SPORTS DOCUMENTARY
Anthony Foley: Munsterman – RTÉ / Wildfire Films – IRELAND
Breab agus Buaidh – BBC ALBA / Matchlight – SCOTLAND
Glasgow 1967: The Lisbon Lions – BBC Scotland / IMG Productions Scotland – SCOTLAND
Hillsborough: Yr Hunllef Hir – S4C / Rondo – WALES
Rocky Ros Muc – TG4 / Below The Radar TV – IRELAND
RADIO COMEDY
A Perforated Ulster – BBC Radio Ulster / Hole In The Wall Productions – IRELAND
Callan's Kicks – RTÉ Radio 1 / Catchy Title – IRELAND
Fags, Mags and Bags – BBC Radio 4 / The Comedy Unit – SCOTLAND
Siadwel – BBC Radio Wales / Absolutely Productions Ltd – WALES
The Absolutely Radio Show – BBC Radio 4 / Absolutely Productions Ltd – SCOTLAND
The Fair Intellectual Club: An Encounter With Mr Newton BBC Radio 4 / Absolutely Productions Ltd – SCOTLAND
The Harri-Parris' Radio Show: Stags And Hens – BBC Radio Wales / Mai Oh Mai – WALES
The Man from Moogaga – Newstalk Radio – IRELAND
The Unexplainers – BBC Radio Wales / Zipline Creative – WALES
RADIO DOCUMENTARY
Balach à Borghastan – BBC Radio nan Gàidheal – SCOTLAND
Canada 150 – BBC Radio nan Gàidheal – SCOTLAND
Cymry 1914-1918: 'Y Somme a Choedwig Mametz' – BBC Radio Cymru / Silin – WALES
Fear as Dobhar – RTÉ Raidió Na Gaeltachta – IRELAND
Feen of the Tober – BBC Radio Ulster / BBC Gaeilge – IRELAND
Lost Letters – BBC Radio Scotland / Gusman Productions – SCOTLAND
Meddwl Am Dad – BBC Radio Cymru – WALES
To Whom it May Concern – BBC Radio 4 / BBC Radio Ulster – IRELAND
Y Blew – BBC Radio Cymru / Acme TV Ltd – WALES
RADIO MAGAZINE SHOW
Barrscéalta – RTÉ Raidió na Gaeltachta – IRELAND
Beag air Bheag – BBC Radio nan Gàidheal – SCOTLAND
Coinneach Maclomhair – BBC Radio nan Gàidheal – SCOTLAND
Dewi Llwyd ar fore Sul – BBC Radio Cymru / Sylw – WALES
Pantisocracy – RTÉ Radio 1 / Athena Media – IRELAND
Rhaglen Aled Hughes – BBC Radio Cymru – WALES
Scots Radio – Scots Radio / Birseland Media – SCOTLAND
Seo an Saol – BBC Radio Ulster / BBC Gaeilge – IRELAND
RADIO MUSIC PROGRAMME (LIVE)
Folk Club with Lynette Fay – BBC Radio Ulster – IRELAND
Llais y Maes – BBC Radio Cymru – WALES
Mac Ille Mhìcheil – John Denver Special – BBC Radio nan Gàidheal / Sorbier Productions Ltd – SCOTLAND
Rapal – Heb Celt 2017 Special – BBC Radio nan Gàidheal – SCOTLAND
RTÉ lyric fm Opera Night – RTÉ lyric fm – IRELAND
Texas with the BBC Scottish Symphony Orchestra at The Barrowland – BBC Radio Scotland – SCOTLAND
The John Creedon Show at the Doolin Folk Festival – RTÉ Radio 1 – IRELAND
Y Cwis Pop – BBC Radio Cymru – WALES
RADIO SPORTS
Ar y Marc – BBC Radio Cymru – WALES
Croí na Craoibhe – BBC Radio Ulster / BBC Gaeilge – IRELAND
Foyle Sportsound – Life without a Leader – BBC Radio Foyle – IRELAND
Lion Kings – BBC Radio Wales – / Parasol Media – WALES
Lisbon '67 – BBC Radio nan Gàidheal – SCOTLAND
Our Summer: The Story Of Wales At Euro 2016 – BBC Radio Wales & BBC 5Live / BBC Sport Wales – WALES
Spòrs Na Seachdain – BBC Radio nan Gàidheal – SCOTLAND
Sportsound on the Road: Kelso – BBC Radio Scotland – SCOTLAND
Stories in Sound: Split the Sap – BBC Radio Ulster – IRELAND
RADIO PRESENTER OF THE YEAR
Aled Hughes – BBC Radio Cymru – WALES
John Toal – BBC Radio Ulster – IRELAND
Seumas MacDonald – BBC Radio nan Gàidheal – SCOTLAND
RADIO STATION OF THE YEAR
BBC Radio Foyle – BBC Radio Foyle – IRELAND
BBC Radio nan Gàidheal – BBC Radio nan Gàidheal – SCOTLAND
BBC Radio Ulster – BBC Radio Ulster – IRELAND
BBC Radio Wales – BBC Radio Wales – WALES
Raidió Fáilte – Raidió Fáilte – IRELAND
KIERAN HEGARTY AWARD FOR INNOVATION
BBC – Your Ma – BBC – IRELAND
BBC The Social – Kidder – BBC Scotland – SCOTLAND
Careers Wales 360 – Tinint – WALES
Cofio Hedd Wyn ar BBC Cymru Fyw – BBC CYMRU FYW – WALES
Destino Santiago – Star Planning S.L.U. for Television de Galicia – GALICIA
Pablo's Art World Adventure – Paper Owl Films – IRELAND
Random Acts as Gaeilge do Sheachtain na Gaeilge 2017 – RTÉ – IRELAND
The Shetland Reel – An independent community project – SCOTLAND