IFTA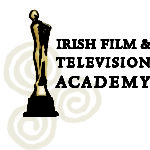 The Irish Film and Television Academy (IFTA) is an all-Ireland organisation with a Membership of 1,240 individuals across 14 Chapters of Discipline. winning Irish actor Gerard McSorley will lead the cast of new Irish short film An Irish Father. The film, which is directed by Carl Finnegan, is currently crowd-funding on Fundrazr.
The film centres on an estranged father who is reconnecting with his son after nearly a decade apart.
Director Finnegan, who previously gave us modern Joycean drama Two Gallants, has scripted the film with Darren McGrath, and will co-star opposite Gerard McSorley. Craig Moore (Any Last Words, Jacob Wrestling with the Angel) is acting as producer.
"Gerard McSorley is a phenomenal film and theatre actor known at an international level for his great performances. We've been collaborating and rehearsing with Gerard on this project for a number of months and we feel this will be a significant performance from one of Ireland's greatest actors. We're a group of young Irish filmmakers doing it for ourselves and we're delighted that Gerard recognises our potential' says Carl Finnegan, one of the founders of the production company Rose Finn Films.  "It's fantastic to have such an experienced actor such as Gerard on board to help bring this great story to life. I'm delighted to be working with people of such high calibre," said producer Craig Moore.
An Irish Father is a co-production from Rose Finn Films and MooreForLess Productions. Finnegan's first directed/produced film Two Gallants is currently being distributed to festivals internationally following previews in Limerick and Dublin. Any Last Words, Moore's directorial debut, is due to be screened across the country beginning with previews in Dublin in mid-November. This follows on from his success with Jacob Wrestling with the Angel, which screened at the Cannes Film Festival in May.
The film is being independently made by a new group of Irish filmmakers, many of whom are giving their time and services for free. As with all crowd-funded projects they have lined up a series of perks for backers, via their Fundrazr page.
Trailer for Two Gallants
Any Last Words