It's an evident, essential truth that art must be accessible if it is to be appreciated. Caught amid a permanent perfect storm of a busy industry, bias, fatigue and false credence, it seems just as improbable that an independent film might find some recognition than it feels always so against-all-odds that independent filmmakers still manage to tell stories until-now untold. The trajectory from a typical film festival premiere to theatrical release is treacherous. Quality control (its own mixed blessing) separates and shucks the good from the bad, and from Berlin, Venice or Cannes — the nondescript offices of sales agents, the careful tweets or critics — consensus favourites are launched, niche properties are acquired and brought to market by some one of the now ever-variegating and multiplying models of distribution. What remains, then, is buried. But no matter the number of coveted festival prizes a production might win along the way, the lucky few films shaken out still struggle to find an audience, and in turn, turn a modest profit. Foreign language films experience this apathy even more acutely. Extraordinary engineering and agony, work, and weight goes into what ultimately amounts to 90-something minutes of flickering light, and without some scattering or dispersal, a circulation of culture, so many films are resigned to the sad unfortunate fate of complete indifference.
Established by the European Parliament in 2007, the LUX Prize ('lux,' Latin, meaning 'light') is a modest enough trophy of a relatively small stature. A reel of celluloid unspooling, in its given frame and form the prize resembles the Tower of Babylon. In awarding otherwise prohibitively-expensive sets (24) of subtitles to uncompromising, provocative and political European films, the Prize itself is as well abstractly a symbol of something great: an idea that film can capture local anxieties and realise vernacular discourses; a vision that such a mode of filmmaking might reinforce cultural identity and a reciprocity, exchange and integration between cultures and across borders.
Recently having organised free public screenings of both Bulgarian financial crisis morality play The Lesson and Italian socio-realist refugee drama Mediterranea at the Cork Film Festival, the initiative recognises the opportunity for film to render personal stories universal, and at the same time, its twin capacity as a mass medium to reproduce such stories to be shared and seen far and wide. Deniz Gamze Ergüven's Mustang, the eventual winner of the 2015 Prize, follows five defiant daughters of contemporary patriarchal Turkey. In bringing into focus women's rights and dramatising the painful gulf between tradition and progress, Mustang is an urgent and essential but nonetheless crowd-pleasing film you would hope, or expect, to see at this year's Audi Dublin International Film Festival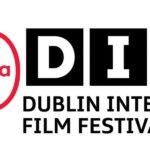 Founded in 2003, the Dublin International Film Festival sets the agenda of the year with its programme of outstanding Irish and international film., absolutely promising an enormous potential resonance when or if given the opportunity to be seen widely in Ireland.
At such an intersection of aesthetic and political representation, filmmakers and politicians gathered together at the EU Plenary in Strasbourg this November, two hours east and just one week after atrocity in Paris — where Scorsese's Mean Streets played at the Cinémathèque Française, Sokurov's recent Louvre-based Francofonia (a eerie and disquieting rumination on the construction and canonisation of cultural heritage) had its posters on wide display, and each exhibition at each museum and gallery was bookended by bag-searching. In the Plenary's award ceremony, President of the European Parliament Martin Schulz addressed the role culture and the arts might play in constructing unifying, relational, and interpersonal space in the face of destruction. Elsewhere — across panels and conferences on cultural diplomacy — politicians made reference to those striving for development when things feel so much in decline: the rallying around Tunisia's Bardo museum since its own March 2015 terrorist attacks, work done by Germany's worldwide Goethe-Institut, the Erasmus project, production in broadcasting and online by ARTE, our own IFI and its Europa Cinemas Network.
It is perhaps an effort and endeavour that echoes Wim Wenders, an advocate for film literacy (alongside, for instance, the FRED project) and one figure behind the LUX Prize, and his thesis statement: "If you want to maintain Europe, you have to tell European stories." — something to perhaps be thought of in tandem with the novel analogy sometimes applied to American culture, which requires its stories saved by the arrival of a superhero. The Prize would seem to rightly reward those which appropriately utilise what is especially filmic and unique to the medium. A year-long, festival-spanning selection process produces a diverse long-list of films (from the recent 45 Years to upcoming Son of Saul) not stern and cerebral, but driven by emotion. Their narratives are plights, plots are secondary to character and protagonists are not simply victims of their broader (social, economic) context but moreover — and even above all — prove heroes, their humanity stirring common feeling, their struggles shared sympathy. The shared Cinematic Universe of the three shortlisted LUX Prize films is recognisably our own. Neither documentaries, didactic, nor abstracts or composites lifted from textbooks, these three films are portraits, character studies that favour an extended close-up on the kindred and infinite complexity of a human face. Each portends and points to a changing independent film industry:
The Lesson (dirs. Kristina Grozeva, Petar Valchanov) is a tense, sparse, and microbudget thriller that moves with a propulsive continuity towards an awe-inspiring ripped-from-the-headlines finish. Its schoolteacher protagonist Nadezhda (Margita Gosheva), facing home foreclosure and later loansharks, is implicated in the vice-like grip and continuous knocks of relentless circumstance.
---
Mediterranea, a film of four languages, shot handheld and on film, was written and directed by American-Italian filmmaker and Sundance Labs alumnus Jonas Carpignano. Originally a short film, premiering at Sundance in 2011, Mediterranea biographically reconstructs in scenarios the adversity and prejudice faced by its lead actor Koudous Seihon — who migrated via Algeria and Syria, towards, by boat, the citrus industry in Calabria and Rosarno, Italy. Since nominated for Gotham and Independent Spirit Awards in the USA, I spoke with producer Jon Coplon:
How did Mediterranea come your way?
So, Mediterranea was based on a short film that Jonas and I worked together on in 2011. It was a pretty organic process for me getting involved, I think Jonas had seen that there was a race riot in Rosarno, and he had a personal connection to the story. He just kind-of said "Hey! Do you want to come to Italy and see what happens?"
And you guys knew each other? How did you meet?
Jonas and I met 20 years ago, actually, at a movie. And we've been friends since. We were living together when he was in film school.
Can you tell me about the shoot?
We shot in Merzouga and Rosarno, where the story is based. It's all based on Koudous [Seihon]'s life, and that's where he lives. We shot 4 weeks there, and it was very non-traditional, very DIY, and guerilla-style of moving about that world.
Improvised?
No, there was a script. But a lot of the process was based on Jonas's existing relationships with these actors, with these characters. And so there was a freedom, especially because they were first-time actors, for everyone to improvise in situations. And, it was wild. Everything happened, it really kind of was what I imagine it feels like to go out in your backyard with your friends and family when you're young and just make a movie.
A lot of audiences are interested in the ending, and it's open-handedness.
I think Jonas always knew he wanted a more ambiguous ending. And I think you see that really in the shorts he's done. It's just a way of letting the viewer decide for themselves what happens — I think you see that throughout the film, and throughout his work there's never the instinct to tell the viewer what to think. He never wants to condescend the audience. To me, and everyone reads the ending differently, it's about saying the end hasn't been written.
And up next, is there more to tell?
We did a short film about a year-and-a-half ago with the character in Mediterranea, named Pio, the young boy. And so we're getting ready to shoot a feature about Pio next year.
---
Mustang (etymologically: "without master") is a pan-European (and risk-splitting) co-production of Turkey, France and Germany, directed by Deniz Gamze Ergüven, a graduate of France's state film school, and co-written with writer-director Alice Winocour. An impressionistic tale of five tenacious young women, Ergüven's film has surmounted reductive comparisons to Sofia Coppola's The Virgin Suicides to become a true runaway success: reaching an unprecedented half-million admissions on its release in France, and in the time since, high-profile attention from figures in pop culture like Mindy Kaling and Lena Dunham. Co-produced with Charles Gillibert, frontman and namesake of auteur-driven French production company CG Cinéma — whose banner 2015 slate included Olivier Assayas's Cesar-winning Clouds of Sils Maria and Mia Hansen-Love's bonafide melancholy masterpiece Eden — I spoke with producer Frank Henschke:
How did you come across the project?
This was at the end of 2012 — the Thessaloniki Film Festival, and they have a little co-production market, and at the time, Deniz was there and she was presenting the project. By chance, it looked very interesting and then we met and she was really really strong, full of energy from the first minute on. And then I got a script version at this stage, and I read it and knew this was something special.
And you were interested in it as a coming-of-age film and a political film?
No, it wasn't like this. First of all, it was the story. I didn't see it as a political film because it's a very narrative film — it has some political issues, of course, but it's not a documentary. I think it's fascinating how she tells the story, and this has been our experience now: although it's a tough subject, people don't go out of this movie feeling depressed, saying "Oh my God, this is the end of the world". It's like you see something in the future, a light at the end of the gate…
Hope.
It's hope, and so you have a tough subject which you can discuss, but it's not like it's the end of the world, and I think she achieved this — and this is her big quality, it's all her. She found the talent, it's a female perspective, a female writer, it's all female talent. The French producer changed, and for the luck of the whole project, Charles Gillibert, a very famous French producer came on board.
Assayas's producer.
Yes, Assayas's producer. And he managed to bring it, it's a first-time movie, so we were always short on money and he managed to get it from the French majority side to a level which you can see now on the screen. So it was a very good combination.
Internationally, how are audiences engaging with the film?
We started always with the Quinzaine, and it was a huge success in May at the Quinzaine. And then it came out in France, and it made nearly 500,000 admissions which is spectacular. And we have various countries with very good signs. US started on Friday but I don't know the results yet. Germany will come in March, so there's a lot to come. Basically, we sold the whole world — and what I've heard now, from the discussions when we had the LUX screenings — I went to the German ones, and I went to Luxembourg — is very good. The people speaking about the picture, it's good, it reaches the people.
And elsewhere, are there countries or markets not as engaged with the film?
No, it's also released in Turkey and of course there are lots of people in Turkey who are against this kind of movie, but there are also strong faction of people who love this movie, so it's controversial but we knew this before. We didn't experience anything like "no, no, we're not going to touch that."