Scannain literally is the Irish word for movies so we honestly couldn't think of a better name for a website about them with an Irish focus.
Scannain was founded in October 2009 initially as a blog with movie reviews, some news, but mostly rambling views on all things film. As the years have gone by the rambling has decreased and the size of the writing pool has increased from one to many, all of whom are voluntary contributors with a passion and love for film. Nowadays Scannain is one of Ireland's largest independent film websites.
In our current guise we seek to promote international films to an Irish audience, but more crucially Irish film to an Irish and international audience. Scannain will always lend a hand to Irish filmmakers and is proud of our work with the Irish independent film scene.
The site is a collective endeavour and we are always on the lookout for more writers to join our motley crew.
---
The Editors:
Niall Murphy (@NiallXMurphy)
Founder/ Managing Editor
Niall is a life-long fan of the work of Steven Spielberg and is generally regarded as the comic-book nerd of the group. When not watching, writing or reading about films he can usually be found arguing over the true weight of Thor's hammer, or spending time with his long-suffering wife, or both!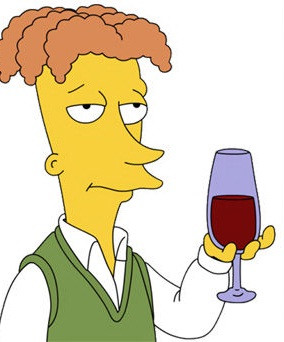 Philip Bagnall (@CynicalFilm)
Reviews Editor
Philip is the "cultured" one of the group, a French speaker (we don't know why) and a noted cinephile, with a deep (and possibly unhealthy) love of Jessica Chastain. If you spot Philip in the wild please return him to the Light House or IFI, he'd appreciate that.
Jason Coyle (@JayCoyle)
Features Editor
Jason's love of film begins and ends with Raging Bull. He is open to discussing the virtues of other Scorsese films, but do not utter the words "Zack Snyder" in his presence. Jason is the true Irish film expert on the Scannain team, finding them both worthwhile and technically accomplished.
---
The Reviewers:
---
Accolades:
Scannain has been fortunateover the years to have received a number of award nominations and final places. We are still waiting on our first win, but are just happy to be in the conversation (Our lawyers insist that we say that).
2010 – Finalist – Best Individual Blog
2011 – Shortlist – Best Arts and Culture Blog
2011 – Shortlist – Best Popculture Blog
2010 – Nominee – Best Arts and Culture Blog
2010 – Nominee – Best Newcomer
Irish Web Awards
2014 – Finalist – Best Daily Online Publication
2014 – Finalist – Most Useful Website
2013 – Finalist – Best Daily Online Publication
2012 – Shortlist – Best Web Only Publication
2012 – Shortlist – Best Entertainment Website
2011 – Finalist – Best Entertainment Website
2014 – Finalist – Best Podcast
2013 – Long List – Best PopCulture
---
To contact the editor, email editor@scannain.com
To join the team, email oneofus@scannain.com
Scannain Media, 1 Dualla Court, Blackrock, Co. Dublin